Light Painting Classroom is an instructional series of twenty-five separate videos that encompasses the entire technique, method and process of light painting.

Each video covers a specific topic, so you don't have to sit through an entire long video to get the specific information you need.

Ranging in length from around two minutes to 55 minutes, these fast-paced videos are tightly scripted and edited with high production values including ultra-sharp 4k resolution and studio quality sound.

Additionally, John has included a series of fifteen 'Build' videos that he created to showcase his work to potential clients. These videos, each about 30 seconds long, show the individual shots made during the photo shoot, followed by a "build" of each individual layer being added to the master file, resulting in the finished photograph. You'll learn how to make your own Build videos to promote your work.

You'll also get John's Light Painting Actions, a set of Photoshop actions that John has created and improved with the help of some of the best Photoshop minds in the business. These actions will greatly speed up your workflow as you create your light paintings.

And finally, you'll get a six page PDF Tips booklet with instructions and reminders from the video series to keep with you in the field during your photoshoot, as well as during your editing process. These tips can be printed or viewed on your device to help keep you on track as you produce your light paintings.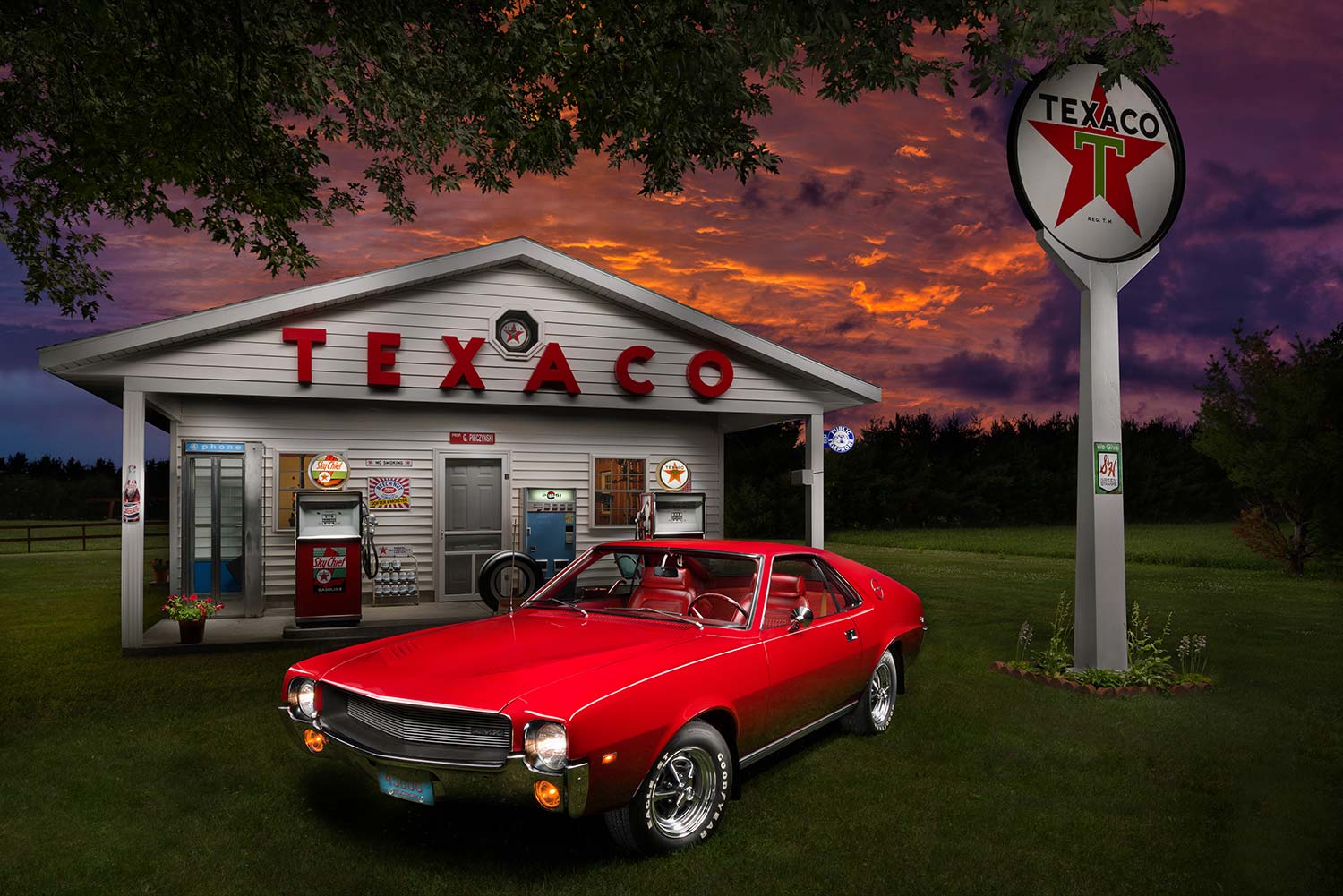 You'll see John light all 63 separate images in this picture, and then watch how he edits it, one photo at a time.
Click to play 'Build' video of a light painting project created for Lightroom Classroom. You'll watch the entire photography and editing process in real time.